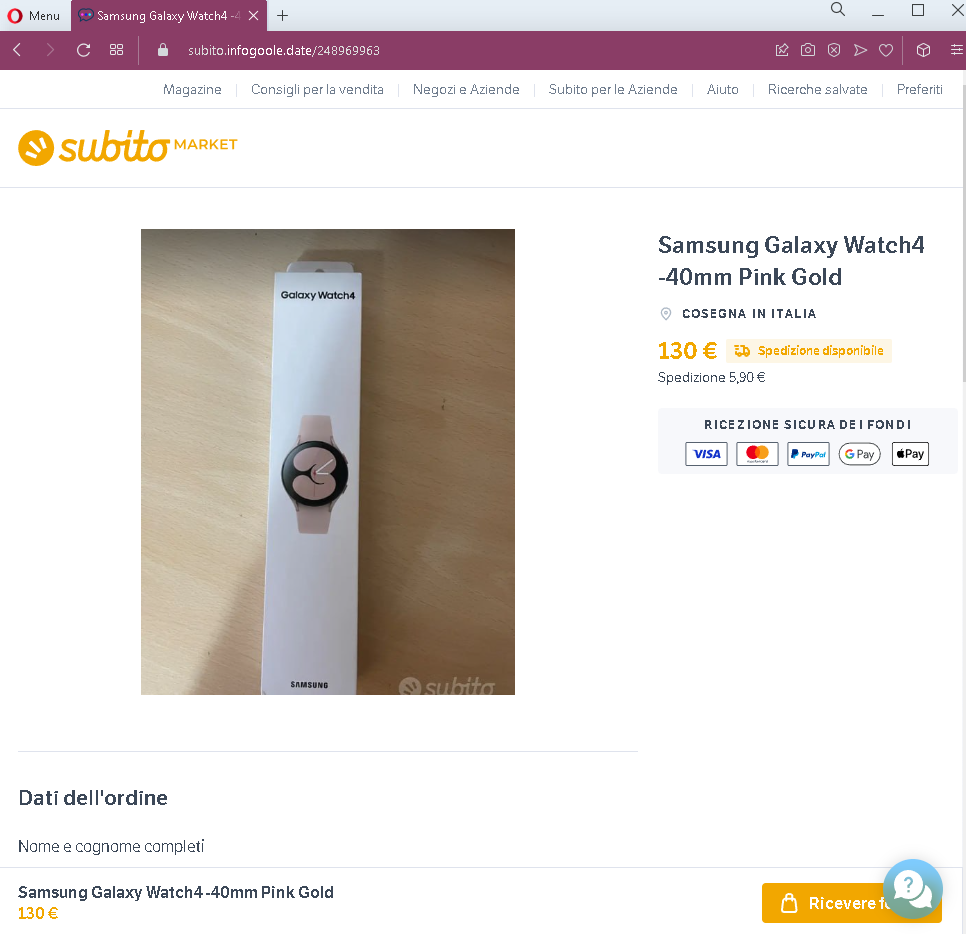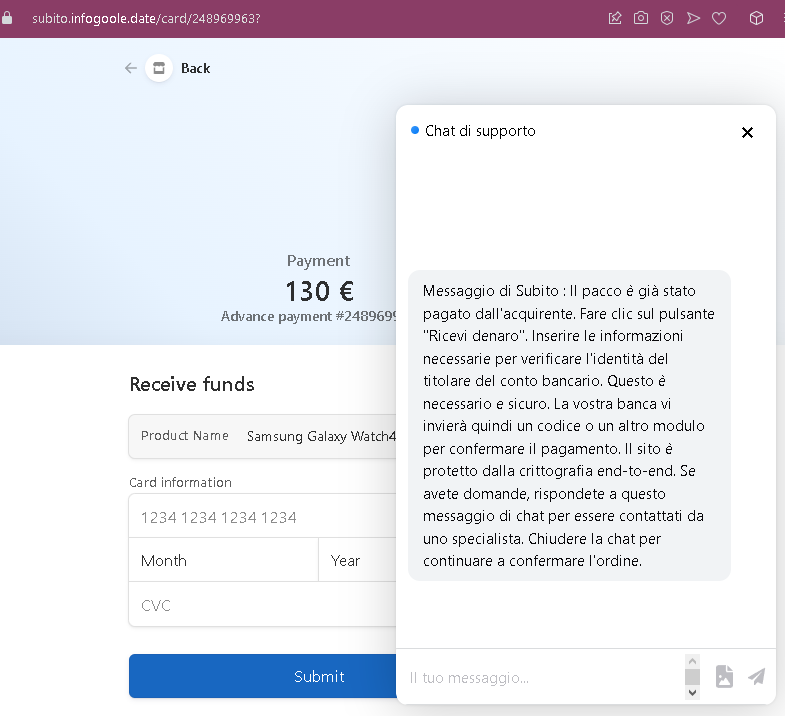 Content of the phishing page:
Messaggio di Subito : Il pacco è già stato pagato dall'acquirente. Fare clic sul pulsante "Ricevi denaro". Inserire le informazioni necessarie per verificare l'identità del titolare del conto bancario. Questo è necessario e sicuro. La vostra banca vi invierà quindi un codice o un altro modulo per confermare il pagamento. Il sito è protetto dalla crittografia end-to-end. Se avete domande, rispondete a questo messaggio di chat per essere contattati da uno specialista. Chiudere la chat per continuare a confermare l'ordine.
Translation of the phishing page:
Immediate Message: The package has already been paid for by the buyer. Click on the "Receive Money" button. Enter the information necessary to verify the identity of the bank account holder. This is necessary and safe. Your bank will then send you a code or other form to confirm the payment. The site is protected by end-to-end encryption. If you have any questions, reply to this chat message to be contacted by a specialist. Close the chat to continue confirming the order.